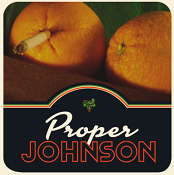 Digital debut release October 1st!
Beats Before Bars and Proper Johnson celebrates the label and artist debut Proper V! Available at your favourite streaming service from October 1st .
The album features London based singers Baby Sol and Shea Soul, and is produced by Mark de Clive-Lowe and Bembe Seque.
Cover design by Ole Kristian Øye @ pelikanhaugen.no